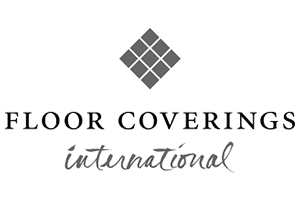 Floor Coverings International
The floor coverings market is a $60+ billion industry and continues to experience significant growth as more and more people decide to invest in the comfort, style. and value of their homes. The Floor Coverings International shop-at-home business model caters to today's busy consumers who are looking for convenience and expertise – a combination not readily found in retail flooring. Also, consumers are making an increasing percentage of purchases from the comfort of home; the popularity of Internet, catalog, and TV shopping networks is greater than ever.
Answering this demand, the Floor Coverings International shop-at-home model supported by a boutique design showroom, offers unique benefits to both customers and franchisees:
Floor Coverings International helps customers find what they need easily and conveniently by bringing samples and flooring expertise right to their door
Design Associates bring product and design leadership to consumers that is not easily found in our industry. Imagine your customers being able to select the right product for their lifestyle, home, décor, and needs right in the comfort of their living room. Your Floor Coverings International business provides this unique advantage that will set your business apart
Project Coordinators ensure that the installation crew delivers and installs the product on time, on budget, and correctly – the first time
Boutique Design Studio to support your business, staff, and customers
The Floor Coverings International InspireNet™ system allows your Design Associates to preview materials, colors, and customized flooring designs with the customer, using digital images of the customer's own rooms
We've developed a scalable business model to help you grow
Very little investment in product inventory needed
Low overhead means a greater opportunity to reach profitability
Floor Coverings International strongly believes in providing its franchisees with the tools for success – and information on how to use them. Ongoing training and support represent our genuine commitment to our franchisees, and programs are continually updated to ensure their relevance.
The Floor Coverings International franchise owner is responsible for running their business with the support of a team of professionals – Design Associates and Project Coordinators – who specialize in specific aspects of customer care. Floor Coverings International will assist in the recruitment, hiring, training, and retention of these key employees so that you can focus on growing your business.